This is your final warning!!! Things are about to get spooky around here.. Is your app marketing strategy ready for Halloween?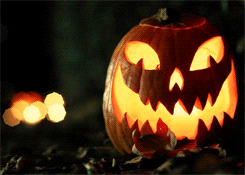 In each year on October 31, as days grow shorter and nights get colder, people step into a new season with gatherings, costumes and sweet treats. Withal, mobile usage and spendings lift significantly which create an unmissable opportunity to push your app forward to acquire high-qualified app users. In that moment, we have a wonderful treat for you!
We give App Developers a chance to win $1000 free ad credit to increase their app installs during Halloween Season!
[table_ctn col_nb="rd_table_2_col" border_color="#f89622″][table_sc values="$1000″ title="For 1 App Developer"][table_sc values="$500″ title="For 2 App Developers"][/table_ctn]
We are giving $1000 free ad credit away for one app developer and also two $500 free ad credit for 2 app developers. It is a great chance to acquire thousands of valuable app users.
All you need to do;
Fill the form below.
Sign up to App Samurai.
Share this page via Twitter.
This campaign is over now, you can see the winners list in our announcement post. Stay tuned for our next campaign😉
We wish you a happy Halloween!