13 Nov

$3000 Black Friday Deal for 3 App Developers!

Hello! Dear App Samurai Followers 💕
We're just 10 days away from the Black Friday 🎉 The day of big opportunities!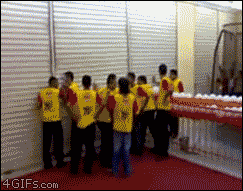 Last 10 years, in each Black Friday and Thanksgiving, mobile shopping stats hit another record-breaking numbers like in 2016 when online sales hit a record by $3 billion, over $1 billion from mobile.
Besides Black Friday and Thanksgiving days, there is Cyber Monday which shouldn't be ignored because it is widely said that Cyber Monday will overshadow Black Friday sales in this year!
In either way, we are approaching a bumper week and it's an amazing opportunity to boost mobile sales, in-app purchases and downloads! Because everyone will be hunting offers through their smartphones and apps. So, in the face of these growth opportunities, is your app marketing strategy ready? If not, don't worry! Because we have a great Black Friday offer for App Developers!
We are giving $3000 free ad credit away for 3 perfect mobile apps to boost growth in Black Friday!
App Samurai is an AI-powered, secure mobile growth platform. Register, add your app and start driving high-quality users.
This campaign is over, see the winners from here! 
How We Will Choose the Winners
As you know, we care transparency in our campaigns so let's clarify our evaluation process and explain you the path to winners.
First, we will eliminate the attendees who don't meet our rules of participation.
We created an in-house committee to evaluate the apps.
We will divide the remaining apps into 10 categories for each of our committee member.
Our committee members will evaluate the apps according to specified criteria and give apps points according to our point scoring system.
After this first round, we will pick the best 10 apps and ask our committee for give points to apps according to the same point scoring system. At the end of this evaluation process, we will have the winners!
Points to Consider
You need to use an attribution tool like TUNE or Adjust to let us show you the most correct results.
You need to create your first campaign within 1 week after your credit loaded to your account.
Don't forget that special days like Black Friday, provides an amazing opportunity to double your growth rate with acquiring high-qualified app users.
We know how hard it is to reach the success you imagine in such a crowded mobile market landscape so let us be your trusted partner by allocating couple of seconds to join our campaign. We would be very pleased to see you among our attendees.